10 Ways to Support Your Favorite Indie Authors
As an independently published author with my first novel due out next month, I have been so grateful for the outpouring of support from my friends (thank you so much; you all are amazing!). Some extra-awesome peeps have even asked me what they can do to help support my author platform and help me get visibility and reach new readers (beyond buying my book, of course!). In response, I humbly present to you this list of 10 ways you can support your favorite indie authors this #IndieApril and beyond!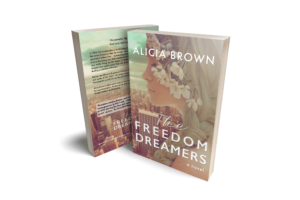 Leave them a positive review on Amazon and/or Goodreads.
If the book is out in paperback form, visit or call your local bookstore and ask them to special order it for you.
Buy an extra copy and leave it in a lending library near you (some people have these in their apartment complex or community clubhouse; there is even one at the studio where I do yoga!)
If they have a blog, comment on it (commenting directly on the blog can help improve its visibility more than commenting on social media).
If you have a blog, mention them on it!
If you have a podcast, ask them to be on it!
Send them news articles that you find that remind you of their book (they can use these to write blog posts or to help promote their book on social media).
Retweet and like their tweets.
Like and share their Facebook posts.
Post a photo of yourself reading their book on Instagram (be sure to check what hashtag the author uses to promote their book and use it in the post!).
Writing community, what did I miss? Are there other ways that you would love to be supported? Let me know in the comments!